Montmartre in Paris, France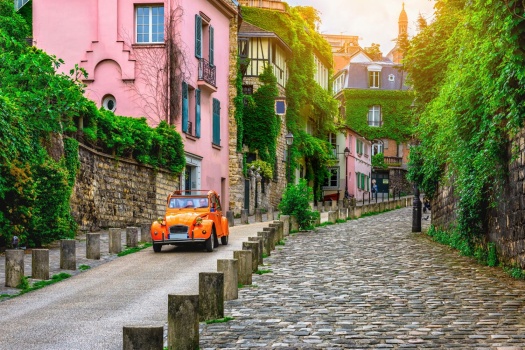 Why are you reporting this puzzle?
In Today's Daily Jigsaw Puzzle, we visit Montmartre in Paris, France. Both an ancient and a contemporary site.
It is a large hill in Paris – 130 meters high that gives its name to the surrounding districts of Montmartre.
Montmartre is well known for its artistic history. And the white-domes Basilica of the Sacré-Coeur on its summit and the church Saint Pierre de Montmartre, which dates to 1147, speak to its religious history. Near the end of the 19th century and at the beginning of the twentieth century, many artists we know the names of today lived and worked in or around Montmartre. Claude Monet, Pierre-Auguste Renoir, Edgar Degas, Pablo Picasso, and Vincent van Gogh were amongst the artists who once tread the beautiful cobblestones of Montmartre.
You can read more about
the dramatic history of Montmartre here
- or
would you like to pay a really truly wonderful visit now instead
?