Jacques Clement Wagrez - The Judgement of Paris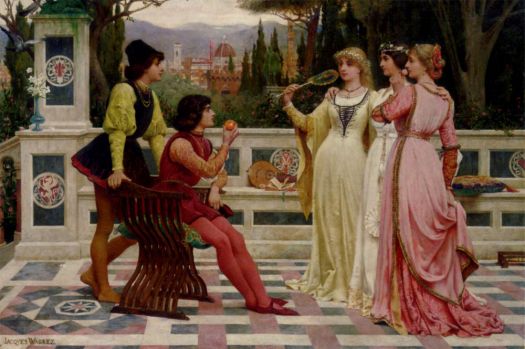 Why are you reporting this puzzle?
Jacques Clement Wagrez (1846-1908) was a genre painter, illustrator and palace designer. The Venetian or Florentine Renaissance inspired his subjects and settings. In the 1870's, his watercolors and portraits earned him a great reputation. His paintings were considered quite fashionable and are used to decorate palaces and mansions in Paris.

- adapted from fr.wikipedia.org

BTW, This puzzle is (most likely) the penultimate* of The Judgement of Paris series that I have been sharing.

*penultimate means "immediately preceding the end" or "the second to last".