Sunbrella Stripes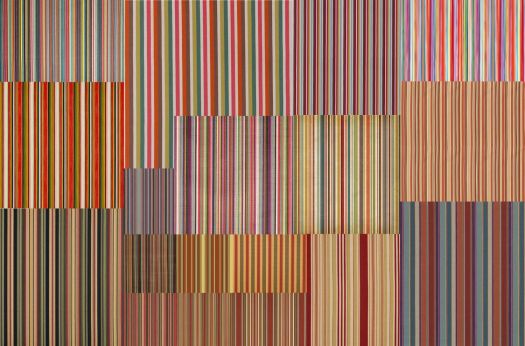 Why are you reporting this puzzle?
Feeling inspired by stripes. Sun Umbrellas are classic users of striped canvas, as are deck chairs of the old fashioned wooden type. I guess some of these would have made for good shirts in the 60s and 70s when men wore brighter colours than now. This one should be fun to solve and there are a few more to come.

Beach Umbrellas

A kaleidoscope of color sprouting from the sand;
A most unusual bouquet dotted across the land;
Each one could tell a story, the tiny and the grand.
Mine seems so mundane amongst the prints and stripes;
I never before noticed the varieties and the types,
Anchored in the sand with their little pipes.
They came from far and wide to stand upon this beach;
Sentinels in the wind defying sunburn's reach;
If each one could speak, I wonder what they'd teach.

by Robin Rumbolt


Credits: The Stripes Company, The Style Library, Sanderson, Harlequin, The Design Archives, Parada – Graham Sanderson Interiors, A Cherry Ontop, Sunbrella, Ansley Home Décor, Osborne & Little, Robert Allen, Swavelle Mills, Calico Corners, Fabric.com
How does the notifications system work?

When you hold an account on Jigidi, you will receive notifications when someone tags you, upon a new comment on a puzzle you follow and upon new puzzles from a puzzle creator you follow.