Easy Knowledge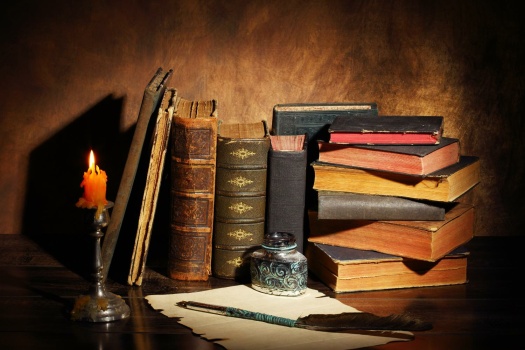 Why are you reporting this puzzle?
"Easy Knowledge
How nice 'twould be if knowledge grew
On bushes, as the berries do!
Then we could plant our spelling seed,
And gather all the words we need.
The sums from off our slates we'd wipe,
And wait for figures to be ripe,
And go into the fields, and pick
Whole bushels of arithmetic;
Or if we wished to learn Chinese,
We'd just go out and shake the trees;
And grammar then, in all the towns,
Would grow with proper verbs and nouns;
And in the gardens there would be
Great bunches of geography;
And all the passers-by would stop,
And marvel at the knowledge crop;
And I my pen would cease to push,
And pluck my verses from a bush!"
The poem in Today's Daily Jigsaw Puzzle is "Easy Knowledge" by American poet, soldier and businessman
Arthur Macy
(1842 - 1904).