A New Visitor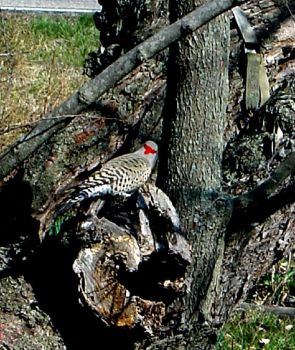 Why are you reporting this puzzle?
This is a Yellow Shafted Flicker a member of the woodpecker family. In addition to the red band on his head, he has a black bib and black mustache.
Supposedly they are across the country all year, but I only see them in the spring, hunting for bugs under the bark.