My Amazing Hoya. Larger.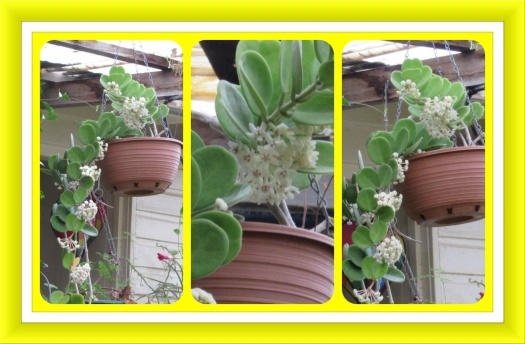 Why are you reporting this puzzle?
This Hoya is flowering now and how! I counted 14 flower bunches! Nev and Marge I think this is one you gave me a few years back. It's growing very happily in a hanging basket in my pergola. The curly leafed one you gave me with the pink flowers has been flowering well too.
What is the filter for?

Some puzzles are shown behind a filter. These puzzles are within our guidelines but still is material of which some will take great offence. Read more about the reasons and workings of the content filter and how you can set your account up to either see or not see puzzles that are shown behind a filter.