JUST READ THE T-SHIRT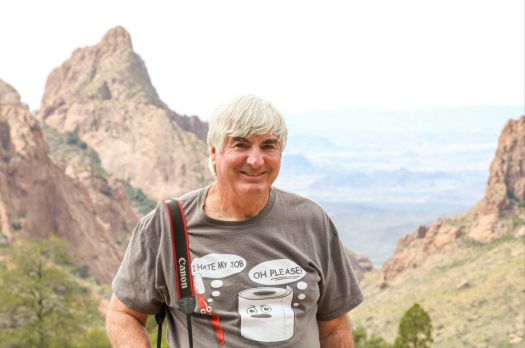 Why are you reporting this puzzle?
I made this puzzle, starring myself, to be viewed but not necessarily solved. I thought I posted a puzzle of the shirt a couples years back but could not find a record where I did that. In case you can't make it out, a toothbrush and a roll of toilet paper are whining to each. I was in Texas's Big Bend National Park when some stranger offered to take a photo of me.