המתנות של אולת \ Olet's gifts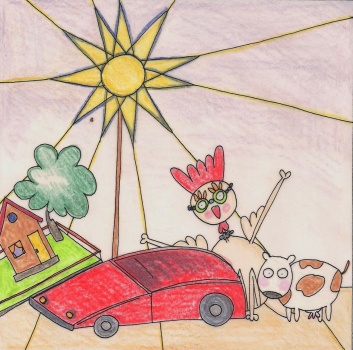 Why are you reporting this puzzle?
כולנו בורכנו במתנות רוחניות וחומריות. האם אנו מודעים להן יודעים להעריך אותן?
איור מתוך הסיפור אולת קונצצ'יקן - "הרפתקה צהובה"

We have all been blessed with spiritual and material gifts. Are we aware of them and know to appreciate them?
Illustration from the story "Olet Coontzchicken - "Yellow Adventure"
Are you looking for something particular?

Did you know you can select specific themes of jigsaw puzzles on Jigidi? We have 10 main categories with countless subcategories. Dig in to find your favourites ☺