Carl Holsøe (Danish, 1863–1935), From Piazza Signoria in Florence, Towards the Cellini Statue of Perseus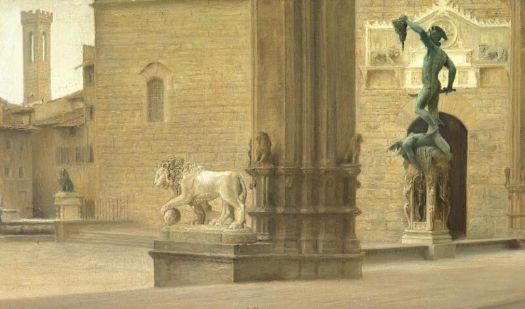 Why are you reporting this puzzle?
Oil on canvas
36 x 60 cm

Carl Holsøe most often painted interiors of spare Danish rooms with light streaming through the windows—a favorite subject of my alter ego Bluebonnet. This is also spare and architectural. I like it. Perseus was a half human, half god hero in Greek mythology who slew the snake-haired Gorgon Medusa. The Romans adopted much of the Greeks' mythology, changing the names of the gods but not humans (or the offspring of a god and a human).