Our Picnic Ten. Last Photo. Smaller.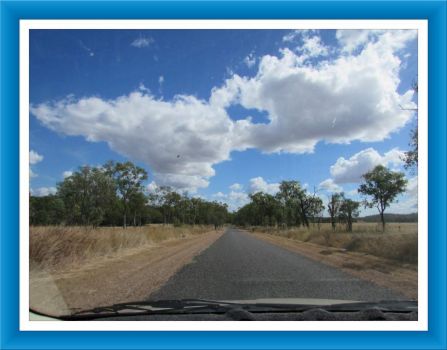 Why are you reporting this puzzle?
Heading home and back on the bitumen again, as near the Washpool the road is dirt. I loved the clouds, the blue sky and the trees. We had a wonderful morning for our picnic, so thanks for coming along with us.