For RobbieL - The desk wall in the living room of the vacation house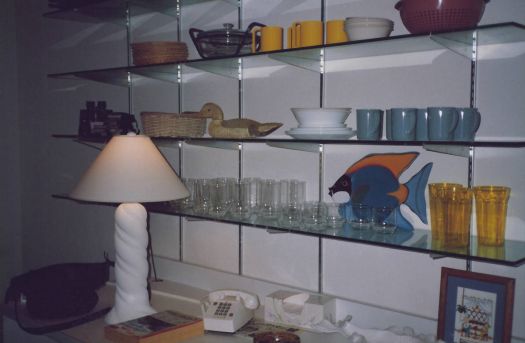 Why are you reporting this puzzle?
This photo was taken while things were still under construction! I was painting the kitchen cupboards and removed the dishes so I could line the shelves when I was through. The Indonesian wooden fish platter stayed and fan coral, storage baskets and shells were added. The white laminate-clad "desk" was another store fixture from the remodel. It had two big drawer and a knee-well. Had a pair of the "rope" lamps; used one on the desk and the other across the room. The phone sure dates this photo!