Ludwig von Hofmann, Reiter am Strand (c. 1890)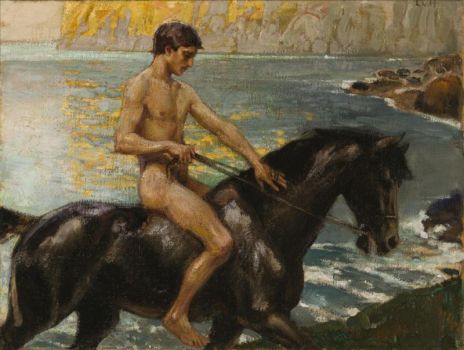 Why are you reporting this puzzle?
Ludwig von Hofmann (1861–1945) was a German painter, graphic artist, and professor of art. He often painted nudes, both male and female. In 1937 some of his works were declared "degenerate art" (a term applied by the Nazi regime to almost all modern art at the time) and possibly destroyed.