Red barns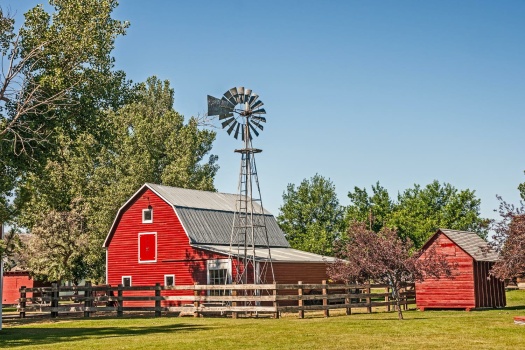 Why are you reporting this puzzle?
This image of a red barn speaks to us on so many levels. It is both so familiar and so beautiful.
Have you thought about why many barns are painted red?
We read
that centuries ago, European farmers often used linseed oil to seal the wood on their barns. This oil is tawney colored – and on top of this, they would paint their barns with an oil mixture with added milk and lime. This made a long-lasting paint that served the purpose well as it was fast to dry and harden and the dark color attracted the sun light - keeping the barns warm during winter. Some farmers who could afford as much added blood from a recent slaughter to the mixture – others added rust. Both additions would boost the redness of the paint, and the barns would present themselves nicely in contrast to the traditional white farmhouse.
European settlers brought the tradition of the red barns with them when they came to America. And with the production of chemical pigments in the late 1800s, the tradition was upheld as red paint at the time was the most inexpensive to buy.