Young Boy In A Sailor Dress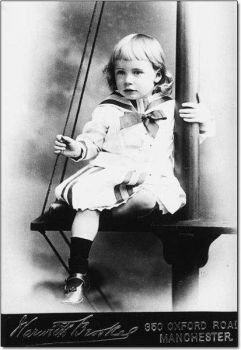 Why are you reporting this puzzle?
Dressing boy toddlers in dresses made the process of potty training significantly easier and much more flexible. Parents were able to change the toddler's diapers without the need of undressing them. Just lifting their skirts up would suffice. Additionally, the flexibility of the dresses allowed them to be worn from infancy to about age six or seven.

Sailor-style dress on boy, late 19th century. Evidently sufficiently common that the photography studio has a mast prop ready.