Meet Pete-and-Repeat ...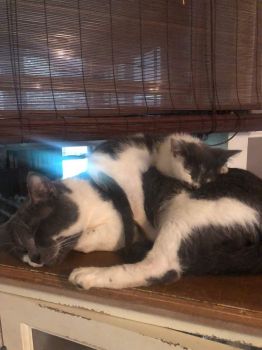 Why are you reporting this puzzle?
My good friend "Mama G" sent me this picture last night, she lovingly collects all the strays. I replied back to her "Awwww, Pete & Repeat." She decided that might be good names as she'd not named them yet. She said I could share this double dose of adorableness with you all!