I'm coming to getcha!!!!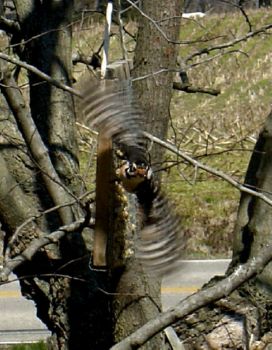 Why are you reporting this puzzle?
This one is for photogent. Another surprise when I transferred the images from the memory stick..

This Hairy Woodpecker was on the peanut feeder and while I was clicking, dropped off and made a bee-line for the suet feeder at my right.

His head /beak is in the center of the whirl his wings made.