The Sitting Room of Lincoln's Home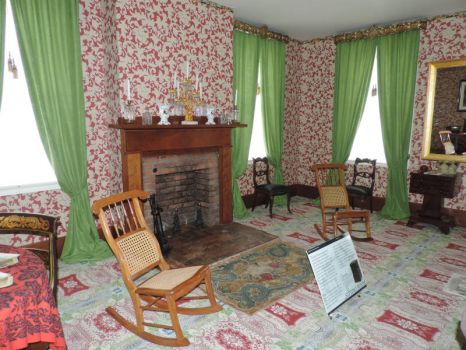 Why are you reporting this puzzle?
Opposite the parlor is the sitting room, located in the southwest corner. This room functioned much like today's family room and was a place where the Lincoln boys could be found playing.

The Lincoln family used the large room for entertaining as well. In 1859 Mary Lincoln wrote to a friend about a birthday party for their nine-year-old son. "Willie's birthday came off on the 21st of Dec. and as I had long promised him a celebration, it duly came off. Some 50 or 60 boys & girls attended the gala..."
Are you curious about how do we review content on Jigidi?

At Jigidi, we celebrate what connects us and steer clear of divisive content because how we meet each other matters. It forms us. When we review the content, we use four 'lenses' and look for what the image or comment is most.