Olibhe (Olive) and her Birthday Cake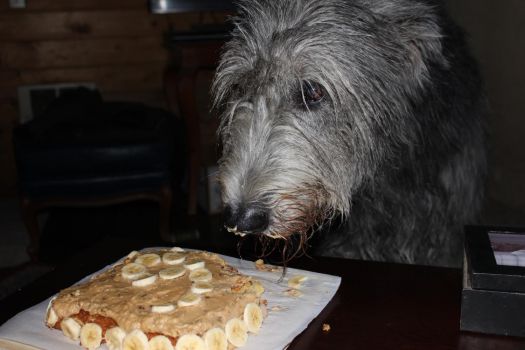 Why are you reporting this puzzle?
O. is the matriarch of our pack of five Irish Wolfhounds. This was her cake for her 6th birthday in September. I try to make all of our dogs a cake on their birthday. Wolfhounds have a rather short lifespan, so we tend to celebrate every birthday.