River Tyne, Wylam, Northumberland, England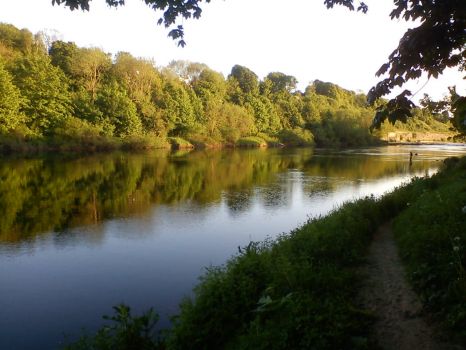 Why are you reporting this puzzle?
Took this while Indi was taking me for our walk on Monday evening. This is just west of the bridge. I was reluctant to go much further as I didn't want to disturb the guy up there fishing.
The Tyne is the best salmon river in England and Wales. As well as the famed Tyne Salmon with weights up to 35lbs, we have Sea Trout, Brown Trout, Chub, Dace, Eels, Lamprey to name a few. I've been keeping a lookout for otters, as they've been spotted around about here recently, but they are so elusive+I can only hope to spot them at a distance, since they'd sense my dog's presence before I'd see them! Lol.