Witraz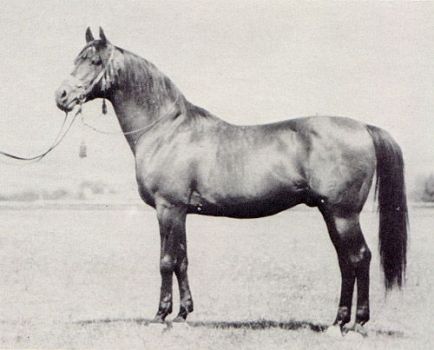 Why are you reporting this puzzle?
If you've read "The Perfect Horse" by Elizabeth Letts, you know the story of the Polish Arabs. You may also be curious about what they looked like.

One of the sons of Ofir, this is Witraz, the horse called Stained Glass throughout the book.

In trying to evade capture by the Russians, the stallions of Janow arrived in Dresden just before the great bombing on February of 1945. Although his tail caught fire during the bombing, Witraz was one of only 38 out of 80 stallions to survive the bombing.