My maternal grandmother, known as "Miss Lillie"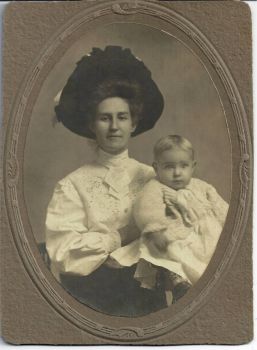 Why are you reporting this puzzle?
Born in 1878 in Gay Hill, Texas. Lillie married in 1897 and her she is with her first-born, Garland. They dressed boy babies in dresses back then! This photo was probably taken around 1898 in Caldwell, Texas.
Are you curious about how do we review content on Jigidi?

At Jigidi, we celebrate what connects us and steer clear of divisive content because how we meet each other matters. It forms us. When we review the content, we use four 'lenses' and look for what the image or comment is most.