Chipping Sparrows have arrived...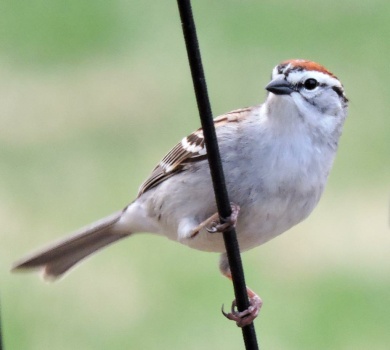 Why are you reporting this puzzle?
Seeing the Juncos feeding on my lawn, I started sprinkling seed out there a couple of times a day. Now I have a flock which comes by periodically during the day to feed there - I've counted as many as 17.

But today there was an addition - a Chipping Sparrow. Their arrival is a sure sign of spring. I didn't have my camera, and conditions weren't good for photography anyway, so this is a repost from May 1, 2015.