Let's Go Fishing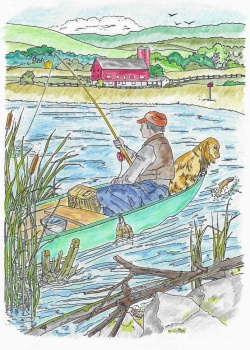 Why are you reporting this puzzle?
I loved to go fishing with my grandfather when I was a child. We'd go out in the early evening. He'd fix up a drop line for me to use at first and as I got bigger I had my own pole. But our dog waited for us on the dock. We mostly caught sunfish and Grandma would fix them for dinner the next evening.

Page colored by me from Country Scenes Coloring Book (Creative Haven), Dover Publications, 2014. Page designer, Dot Barlowe.