Guilty look!!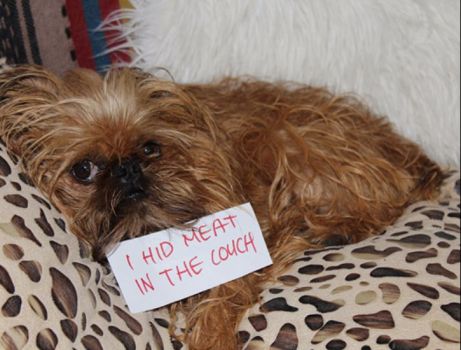 Why are you reporting this puzzle?
What a cute little ewok, or is it a dog?
Either way, i want one. I'm probably guilty of hiding meat in my couch too, so don't tell my wife I told you, or she may shame me.
This image may be subject to copyright.