Home of my ancestors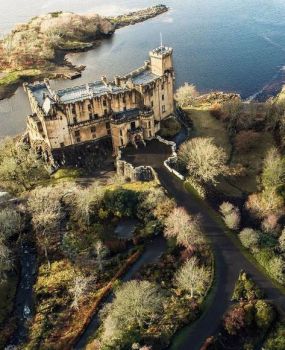 Why are you reporting this puzzle?
When people look only at their father's last name, and say that is their ancestry, they are negating the equal genetic (and arguably, more than equal physical) input of their mothers and mothers' mothers.

We are like trees with roots bifurcating into millions of ancestors, all of whom have equal input (depending on which generation they are!) in creating our physical selves.

What we do to ourselves after we leave the womb - bumps and scrapes and scars and radiation exposure to change our DNA - is up to us.

I've been inside this privately owned castle, and seen the clan treasures with my own eyes... camped just outside the castle walls on the seashore, to be woken up (I was learning to tent solo for the first time when I visited Skye) by a very large, shaggy cow.

My kinda kine....
Are you looking for something particular?

Did you know you can select specific themes of jigsaw puzzles on Jigidi? We have 10 main categories with countless subcategories. Dig in to find your favourites ☺