Plumdog Will Be Left Behind
Plumdog Will Be Left Behind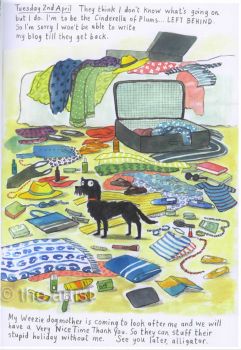 Why are you reporting this puzzle?
I want this dog! He has his own blog.

This entry reads: "Tuesday 2nd April. They think I don't know what's going on but I do. I'm to be the Cinderella of Plums ... LEFT BEHIND. So I'm sorry that I won't be able to write my blog till they get back."

"My Weezie dogmother is coming to look after me and we will have a Very Nice Time Thank You. So they can stuff their stupid holiday without me. See you later alligator."