The River Witham - 30th January 2008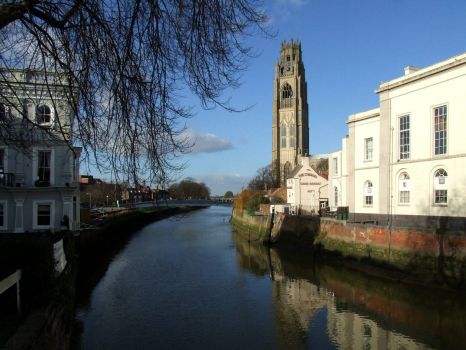 Why are you reporting this puzzle?
This tidal river is also known as The Haven. There are plans to place a barrier further downstream to control the river, but is was too late to stop the river flooding the town and its church, this last December. It is said that the church will take years to dry out.

The church is one of the largest parish churches in England, the nave being 242 feet (74 m) long and 104 feet (32 m) wide.