My maternal grandmother, known as "Miss Lillie"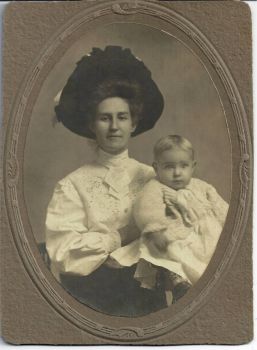 Why are you reporting this puzzle?
Born in 1878 in Gay Hill, Texas. Lillie married in 1897 and her she is with her first-born, Garland. They dressed boy babies in dresses back then! This photo was probably taken around 1898 in Caldwell, Texas.