Where did all the stamps go?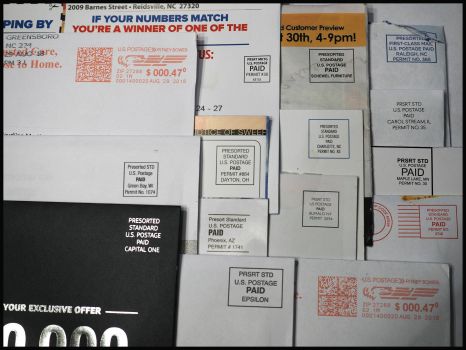 Why are you reporting this puzzle?
I recently realized I haven't seen a postage stamp on any of my mail for quite some time. Here are a few days worth of my mail.... and not a single stamp was used. They all are metered mail.

So maybe postage stamps will someday disappear completely. Just like phone booths already have.