Lauterbrunnen village, Berner Oberland, Switzerland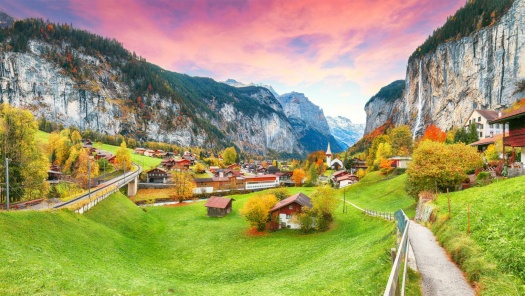 Why are you reporting this puzzle?
In Today's Daily Jigsaw Puzzle, we are in
Lauterbrunnen village
in the canton of Bern, Switzerland.
The scenery is just spectacular, and we try to imagine how an afternoon stroll would feel like were we to live here – which 2,290 people do (per 2018 count).
Lauterbrunnen is located in Lauterbrunnen Valley at the foot of the Bernese Alps but is still 802 above sea level. The valley is overlooked by several high peaks and includes several glaciers and waterfalls.
The valley first appears in the historical record during the 13th century. Still, a find of a Roman coin suggests even earlier settlement in the area.
How is your Monday treating you so far? Let's sweeten our day and find out how
a stroll in this glorious spot on earth feels!
♥