Honda Salutes Chevy Apache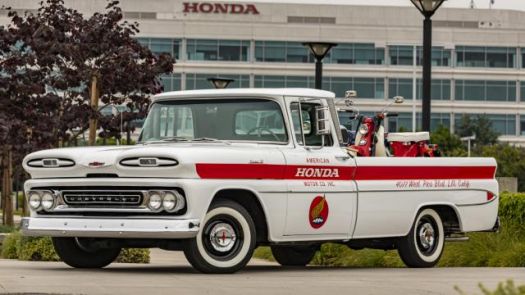 Why are you reporting this puzzle?
Though they may be rivals in the car market and on race tracks today, there was a time when Honda leaned on Chevrolet for help getting started in the U.S. market in 1959, using a fleet of Chevy Apache pickup trucks to deliver motorcycles to dealers. After all, its not like Honda had the Ridgeline, let alone any passenger cars, back then to tote its bikes. To celebrate the 60th anniversary of Honda's American motorcycle sales, the company fully restored a 1961 Chevy Apache 10.