And the winner is......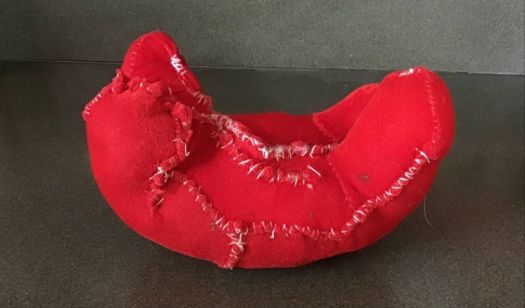 Why are you reporting this puzzle?
In this day and age of gender equality, it is with great pride and an overactive ego that I am proud to announce the winner of the 2019 Nobel Prize for Stitchery is none other than our very own.... (the sound of mouths dropping wide open in astonishment)... TIM, for the rescue and rehabilitation of a stuffed animal. Thanks to TIM, the stuffed animal has fully recovered and will be returned to the wild to live out the remainder of it's life surrounded by 14 stuffedtoyivorous floor wetters. (As you may notice in the attached picture, the gender and species of the stuffed animal is undetermined at this time... awaiting the results of DNA testing)

The awarding of this year's Nobel Prize for Stitchery finally recognizes the global equality of men and women. This new age will usher in an entirely different perspective to the relationship of men and women... no longer will men be the target of frying pans and flying glassware. Men will now be treated with respect and admiration as they demonstrate they too can complete menial secretarial tasks, fetch an unlimited number of cups of coffee and yes, men will finally be recognized for the ability to perform emergency sewing of dismembered pet toys.

(Definition of the Nobel Prize for stitchery as described in an excerpt from the last will and testament of Alfred Nobel) - "The said prize shall be awarded to the person who shall have created the most decorative embroidered headband or a crocheted afghan within the field of stitchery." (Alfred Nobel's research was closely tied to needlework )

The Nobel Prize in Stitchery is awarded annually by The Royal Swedish Academy of Feminists, Stockholm, Sweden.