Wildlife Photographer of the Year 2017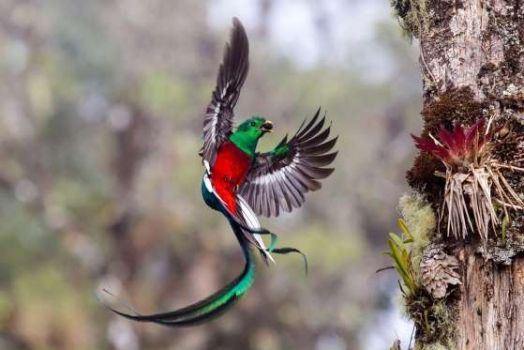 Why are you reporting this puzzle?
Kastiel watched the pair of resplendent quetzals for more than a week as they delivered fruits to their two chicks. Resplendent quetzals usually nest in thicker forest, but this pair had picked a tree in a partly logged area in the Costa Rican cloud forest of San Gerardo de Dota. The additional light made it easier for Kastiel to catch the iridescent colour of the male's dazzling emerald and crimson body plumage and tail streamers.
What is the filter for?

Some puzzles are shown behind a filter. These puzzles are within our guidelines but still is material of which some will take great offence. Read more about the reasons and workings of the content filter and how you can set your account up to either see or not see puzzles that are shown behind a filter.