Map of Wageningen by Frederick de Wit, approx. 1698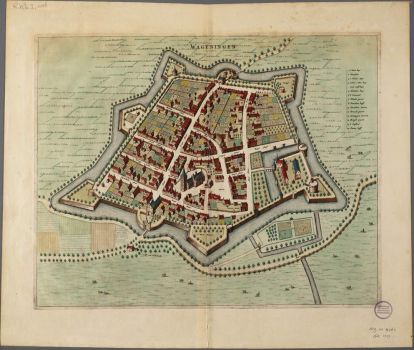 Why are you reporting this puzzle?
The Map of Wageningen (approx. 1698) comes from: Theatrum ichnographium omnium urbium et praecipourum oppidorum Belgicarum XVII Provinciarum per accurate delinaetarum = Perfecte aftekeningen der steden van de XVII Nederlandsche Provincien in platte gronden. The hand-coloured atlas was printed in Amsterdam.
More old maps and atlas can be found in the WUR Image Collections: https://images.wur.nl/digital/collection/coll21
What is the filter for?

Some puzzles are shown behind a filter. These puzzles are within our guidelines but still is material of which some will take great offence. Read more about the reasons and workings of the content filter and how you can set your account up to either see or not see puzzles that are shown behind a filter.