Name of this tree? - older strands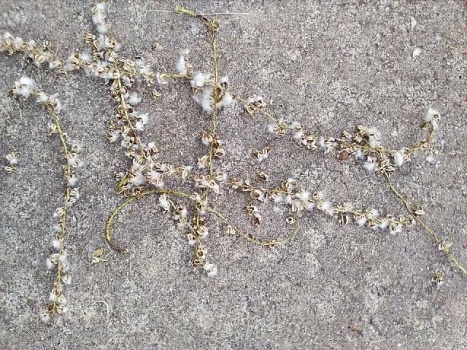 Why are you reporting this puzzle?
Here is what the older, dried up strands from the tree look like. Can someone please identify this tree for me? There is a heavily wooded area in a deep ravine with a brook nearby, and one or more trees is dispersing cottony puffs that are all over the lawn. Do you know what this tree is? I would really appreciate it! The cotton puffs fly all over. There are two other photos about these puffs. Thank you for any help or suggestions about how to identify this species of tree!