Spohn Automobile for mr_51_vic_ss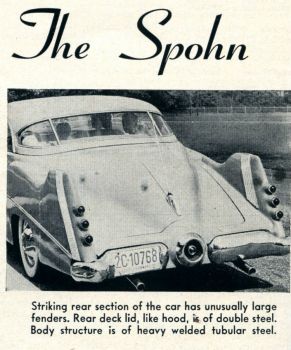 Why are you reporting this puzzle?
So my wife is telling me this story about after her mom's divorce, there was this guy in Chicago with a wonderful car collection who became entranced with her mom. He wanted to marry her and gave her one of his prized cars, a Spohn. She drove it for about a month and gave it back. She liked him and his cars, but really did not want to marry him. I had never heard of a Spohn, so we did a web search for images. When my wife saw this one, she said "Yes! it looked like that!". Much to my amazement the back looks very much like the custom Liquid Glass car and the 1951 Buick LeSabre concept car that we had out here recently.