Romanticism Art - The Roses of Heliogabalus by Sir Lawrence Alma-Tadama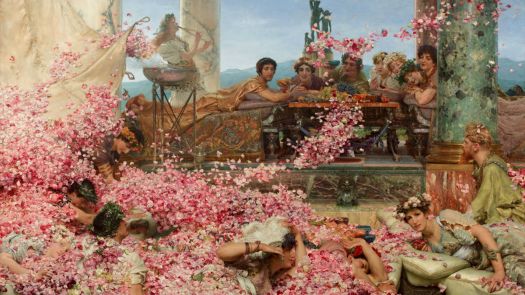 Why are you reporting this puzzle?
Lawrence Alma-Tadema is one of the most highly renowned romantic artists of late 19th century Britain. He was born in the Netherlands as Laurens Tadema, to the family of the town notary. Later, as he tried to make his niche in the art world, he changed the spelling of his first name to the more English "Lawrence," and included his middle name "Alma" as part of his surname, so he would be listed among the "A's" in exhibition catalogues.