SCOTTISH FOLD MUNCHKIN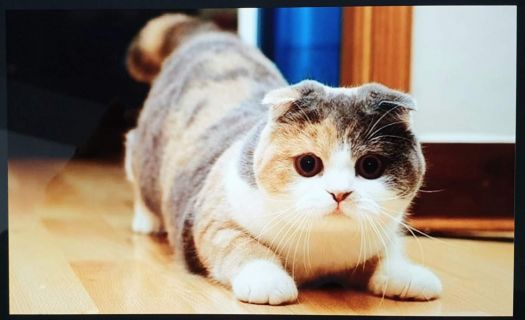 Why are you reporting this puzzle?
There are an overwhelming amount of cats in existence today. However, some stand out as the absolute cutest and most highly-desired cats.

Of these coveted kitties, Scottish Fold Munchkins, or the Scottish Kilt, are right near the top in terms of adorable owl-like appearance and optimal personality.

As they've become quite popular in the breeding world, you may be interested in learning more about these cats. For instance, learning how exactly they get their tiny ears and stubby legs.

This guide will tell you everything that you need to know about this cross-bred cat.

The history and reasoning behind the creation of this cat isn't hard to understand. Breeders simply wanted a cat with folded ears and short legs — something that everyone could agree just sounds adorable.

To do this, they cross-bred a Scottish Fold cat and a Munchkin cat to combine a Scottish Fold's folded ears with a Munchkin's short legs. As you can see, this worked out well and created an extremely cute cat that's accepted by TICA.

Cross-breeding these two species doesn't come without problems, though. It's for this reason that you need to be sure to purchase from a reputable and experienced breeder.

In Scottish Folds, their folded ears are the result of a single dominant mutation in their genes. Combining two Scottish Folds with folded ears displayed, though, results in crippling arthritis. So, a folded ear Scottish Fold can only be bred with a non-folded ear.
Do you know how to save puzzles for later?

If you want to save a puzzle for later, you can bookmark it, and it will stay in your bookmarks – waiting for you ☺