UPDATE: Pita...Came Home for Christmas!!!! ♥♥♥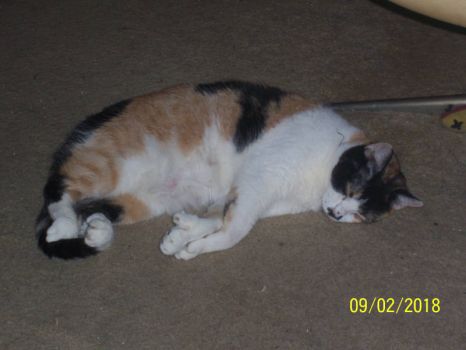 Why are you reporting this puzzle?
She meowed outside the porch door at 10 p.m. last night! Thank you all for your prayers and good thoughts - they worked. She's thin but fine, (some one fed her something 'cuz she suddenly isn't fond of her food), unusually talkative and my Christmas is complete! A true blessing!

Asking for good thoughts and prayers for my Pita. She fell out of the screen Friday (I've had the porch scheduled to be re-screened since she did it a few weeks ago, they are coming tomorrow!), and although she usually stays close...this time she didn't. :( She's an indoor cat and doesn't know the neighborhood - and we've had rain, wind (which took down all my flyers) and it's 46 degrees. She's listed on PawBoost, Craigslist, Friends of Strays, and the litter box is outdoors. (No food due to possums.) She is licensed but doesn't wear her tag, and microchipped. I've walked, driven and called 'til I'm hoarse. The UPS guy and mailman are looking. Please think good thoughts for my little girl with the big paws!