Making Chicken Stock from our own Chickens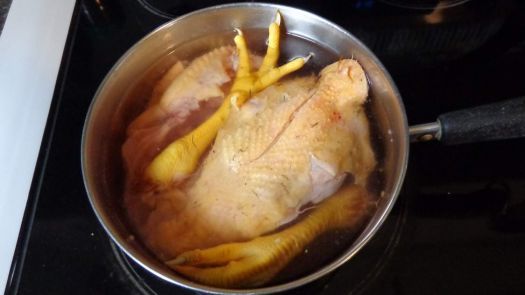 Why are you reporting this puzzle?
Grandma and I raised this chicken, and I killed, plucked, butchered and cleaned it. The pieces of meat were mostly removed and are going to be bbqed for dinner, this is the trimmings, bones, skin, and feet in a pot being made into stock. It's been cooking for about 2 hours now, and the house smells really good, like a high end restaurant. It's nice to have some stock for when you want to make gravy or soup or to deglaze a skillet and make a sauce. I don't add vegetables or salt to my stock, and no spices either. I do that so it can be used in anything I might want to use it in.