Mangroves in Port Douglas.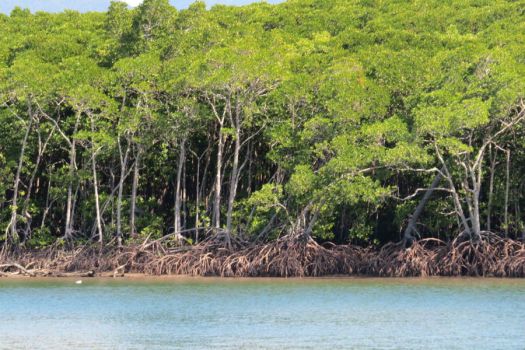 Why are you reporting this puzzle?
Mangrove grow in salt water - and put out aerial roots for stability against the tidal flow. Most exude excess salt through their leaves.
They are an essential breeding ground for fish, prawns (shrimp), crabs, barnacles etc, and they also protect the coastline from erosion during storms & tsunamis.
Do you know how to save puzzles for later?

If you want to save a puzzle for later, you can bookmark it, and it will stay in your bookmarks – waiting for you ☺