My Cardinal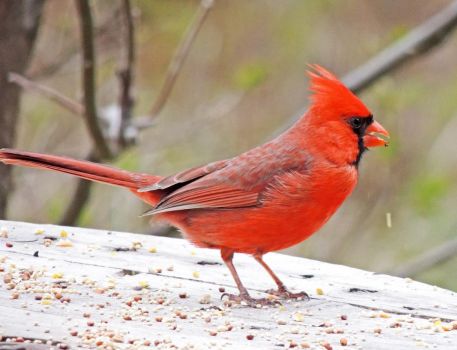 Why are you reporting this puzzle?
I have a Cardinal pair which comes to feed, but they won't come down when I'm out there. As a result, this picture is through the window. However, a few days ago I took off the filthy storm window and cleaned the inner window. It's old glass, and wavery, but if I can take a picture straight through, it comes out pretty well.

It's breeding season, and this fellow is really bright; later in the season he'll be duller.