Artist Steven Huneck's Labrador Angel
Artist Steven Huneck's Labrador Angel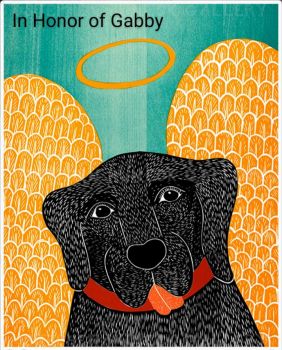 Why are you reporting this puzzle?
This post is in honor of Gabby @DougIceColdBeer and his special connection with her and his other Labs.

The illustration is from Stephen Huneck's book: "Sally Goes to Heaven." His black Labrador, Sally, was the inspiration for his creation of Dog Mountain - a very special place (with an extraordinary Dog Chapel) in Vermont. He and Sally have passed, but they live forever on their mountain.