The Sloppy P - Chili Cheese Dog Grilled Cheese w/ Carmalized Onions on WonderBread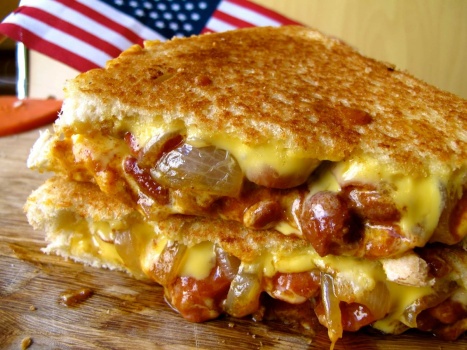 Why are you reporting this puzzle?
If you would like the recipe, please click on the Image Attribution. I prefer not to copy & paste the recipes here so that the originator can get traffic to their site and the benefits that come with it. That way, they can keep posting delicious food pics that we can turn into puzzles to enjoy.
Thank you!
How many accounts can a person have on Jigidi?

1 account; or 2 if you have a creative need for a second account - but this requires transparency in your profile descriptions that you hold both accounts. To trust each other and interact with our shoulders down and hearts soft, we all must know with whom we are communicating.

Read more about what to do if you have more than one account on Jigidi.