IMG_8670-00_50%.png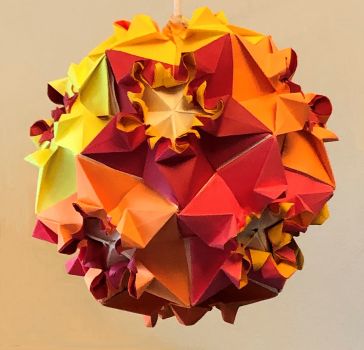 Why are you reporting this puzzle?
Origami kusudama light designed and folded by me (Rosemary Lyndall Wemm). It has been gifted to a friend who specified the color scheme to match her artistic house. She wanted it various shades of yellow, orange and red. When the light is turned on it is mostly red.

This artful craft has kept me busy and interested during the COVID-19 shut down, and while I am ill. My only problem is that my house is too small to keep my creations. So I photograph them and give most of them away.