QUIT WISHIN' AND GO FISHIN'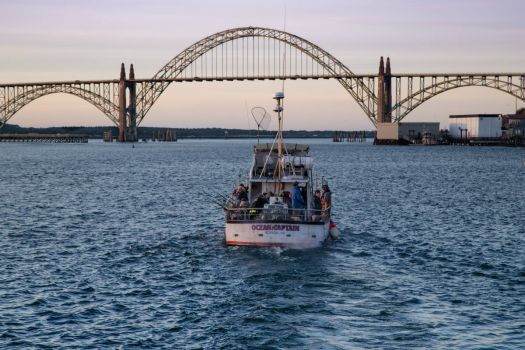 Why are you reporting this puzzle?
I went over to the Central Oregon Coast during the last week of January this year. The weather was unseasonably nice. The ocean was calm enough that the Charter boat companies were able to take out the recreational fishermen that wanted to get a jump on fishing early in the new year. This is the same boat that I posted in another puzzle recently. In that puzzle, the boat was just getting ready to shove off for the day. In this photo the boat has left the dock and is going through Newport's Yaquina Bay on their way to the ocean. It is a charter for a five hour trip of bottom fishing for fish like Black Rock Bass and Ling Cod.