Our Newest Foster Horse 1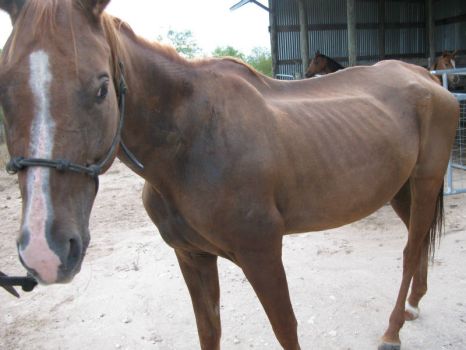 Why are you reporting this puzzle?
This is Sweetie and she is....she was seized by Animal Cruelty Investigators in San Antonio along with a stallion in the same shape. We've had her for 3 weeks now. She was more than 500 lbs. underweight, had rain rot, sores on her back and legs....but she's looking better. Good groceries on a regular schedule, and good bath with medicated shampoo, and antibiotic cream is beginning to make a difference.