Here's that morning mist again.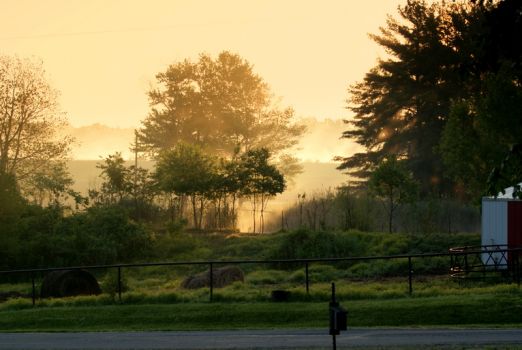 Why are you reporting this puzzle?
Taken at 6:00 this morning. It was 39 deg. this morning. There are two ponds with a mist coming off them. One in the foreground behind that bank and the other off in the distance up on a hill with the line of trees behind it.