1957 Pontiac Bonneville convertible white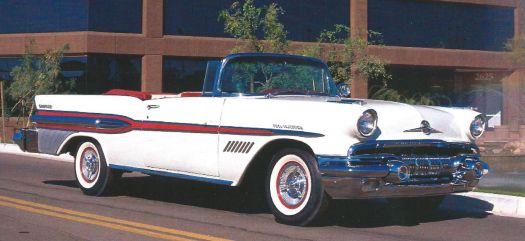 Why are you reporting this puzzle?
57 Heaven Museum
'57 Pontiac 348 ci Fuel Injection ,,,,, for '58 Pontiac dropped the fuel injection in favor of the triple deuce carburetors.
My understanding is that the fuel injection for Chevrolet and Pontiac for '57 was more of a pour than anything else, and very hard to keep tuned up.