Itty Bitty Kitty and Fur Ball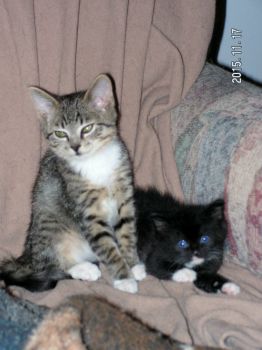 Why are you reporting this puzzle?
Itty Bitty came to me, more dead than alive, but we pulled him through. He helped with the raising of Fur Ball. She is now in a wonderful home, with a family friend. Itty Bitty stayed with us. He loves to play fetch, with me. He also knows sit and give me a kiss. Itty Bitty is a very fun cat.
Are you looking for something particular?

Did you know you can select specific themes of jigsaw puzzles on Jigidi? We have 10 main categories with countless subcategories. Dig in to find your favourites ☺